NZ Herald, Tuesday, 04 June 2019
Philippa Wright has been made a member of the New Zealand Order of Merit for services to the wool industry and sustainability.
She has actively promoted and campaigned for the use of wool as a sustainable resource for more than 40 years, making significant contributions to the wool industry.
She is the chief executive of Wright Wool, an independent wool broker based in Waipukurau, and is an active member of many organisations that promote wool as a valuable resource.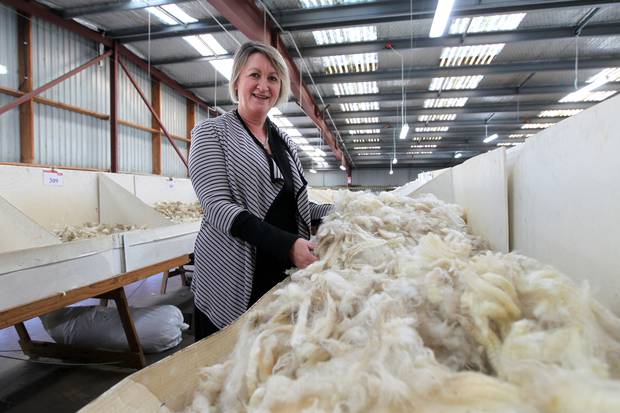 Philippa Wright, is an independent wool broker and chief executive of Wright Wool. Photo / Duncan Brown.
She has served as the chair of Campaign for Wool NZ, a global initiative that highlights wool as an eco-friendly and durable fibre.
She is an executive member of Campaign for Wool's global chapter and a trustee of the New Zealand chapter of the Campaign, New Zealand Trust.
She is also a member of a number of associations including the New Zealand Wool Brokers Association, National Council of New Zealand Wool Interests, and International Wool Textile Organisation.
She has frequently been a spokesperson for the wool industry in New Zealand and internationally.
Dedicated to greater education about wool, Wright has played an instrumental role in the Wool for Schools programme since 2015 that teaches year 7 and 8 students about wool.