Healthier sleep, healthier home and healthier planet; the Wright Wool Pillow is the indulgence that makes a difference. The 100% renewable, recyclable and biodegradable New Zealand wool filling is scientifically proven to help you fall asleep faster and for longer, as well as absorbing harmful VOCs to improve indoor air quality for a healthier home.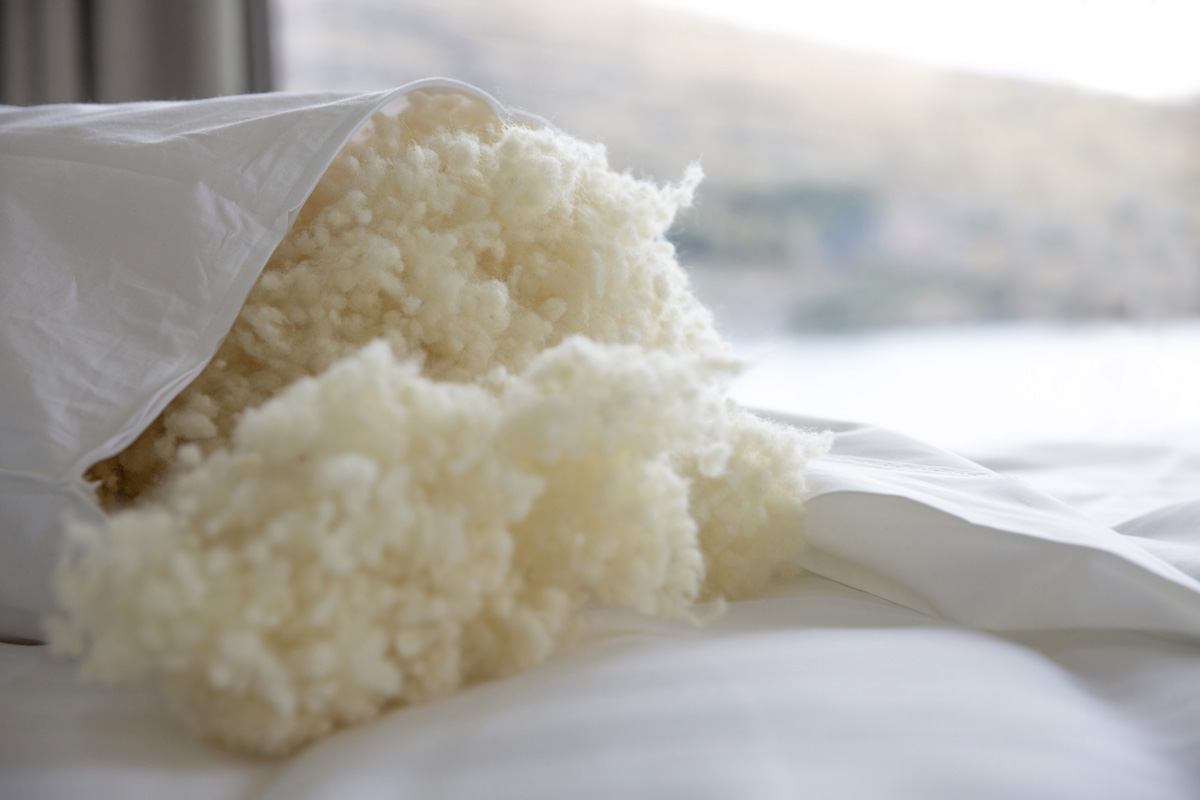 The Wright Wool Difference
The Wright Wool Pillow is filled with Joma Wool® Pearls; a 100% pure crimped New Zealand wool. The wool is put through a unique, irreplicable crimping process which increases its volume by 40-50% without adding weight – in turn, improving its resiliency for the most comfortable sleep you can imagine. It is a clean, pearled wool as opposed to wool batting traditionally used in pillows. The wool pearls allow you to adjust the pillow exactly to your liking, as the fill can be removed or added as desired.

Why Wool?
Healthy Sleep
Wool is a natural insulator meaning it keeps you cool on warmer nights and warm and cozy on those cold, winter nights. It's natural moisture management properties continually absorb moisture away from the body and release it into the air as vapour, making it the perfect choice for a comfortable sleep all year round. Sweet Dreams!
Healthy Home
Dust mites thrive in hot humid conditions, but wool's breathability reduces humidity and keeps temperatures from rising, making wool bedding ideal for allergy and asthma sufferers.
As well as its breathability, wool is also naturally flame retardant, thanks to its high water and nitrogen content. It has a far higher ignition threshold than many other fibres and produces less noxious fumes that cause death in fire situations.
Healthy Planet
Wool grows naturally and is a renewable fibre. Sheep produce a new fleece every year. Wool is a keratin protein fibre, similar to human hair and is 100% natural and not man-made. Like us, sheep only require a regular 'hair-cut', which is also essential for animal welfare. Wool products use less energy than man-made fibres during manufacture.
Sheep are also part of the natural carbon cycle and their wool contributes to the absorption of carbon – in fact, 50% of the natural weight of wool is pure, biogenic carbon. Wool growers actively work to safeguard the environment, through responsible pastoral farming practices, farmers are also able to influence the level of carbon stored in plants and soils, making a positive contribution to mitigating climate change.
At the end of its useful life, wool is able to be returned to the soil where it decomposes quickly and releases valuable nutrients into the ground. In contrast, synthetic fibres are extremely slow to break down and are harmful to the environment.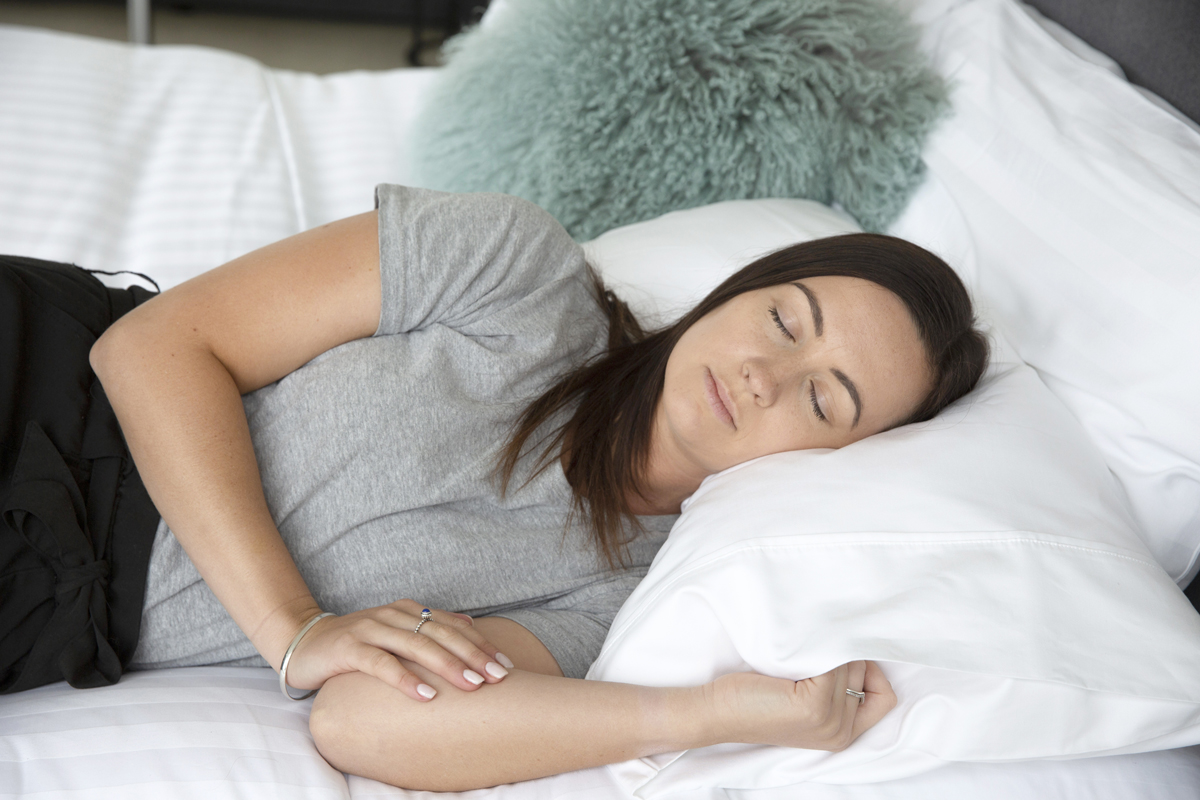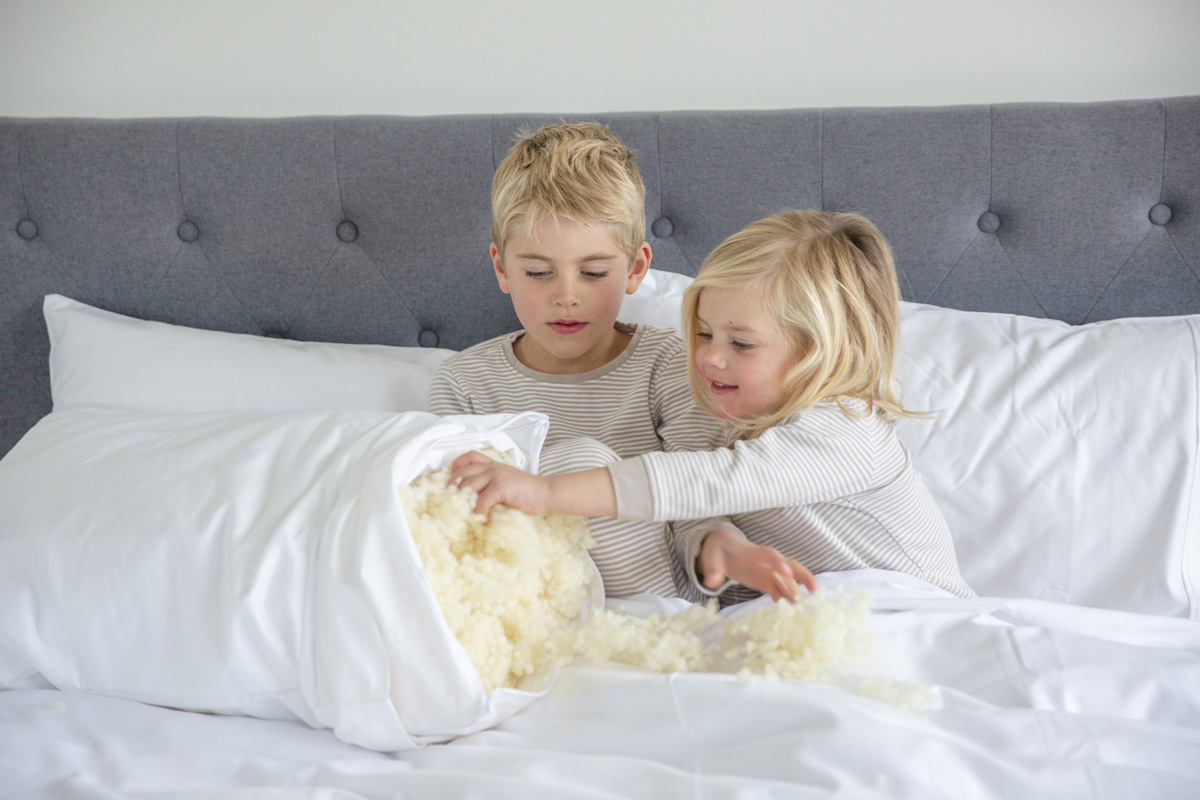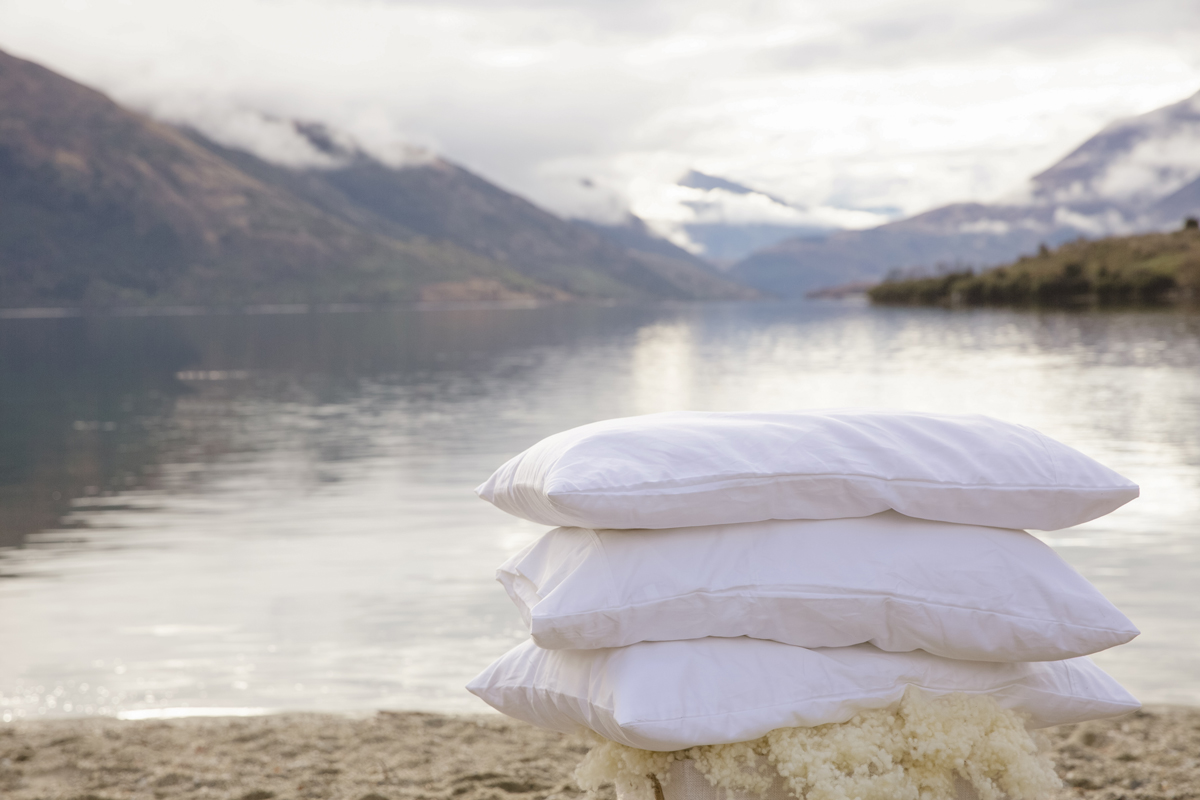 The Wright Wool Pillow was an idea conceived on a whim by The Wright Wool Company Managing Director, Philippa Wright MNZM. Philippa is a 50% shareholder of The Natural Wool Company LLC in the USA, specifically manufacturing and supplying 100% NZ wool pillows for Hospitality and Home. Philippa's daughter, Rebecca, who owns Tahuna Holiday Homes in Queenstown insisted on having these wool-filled pillows for her discerning clients. Realising the cost to bring these pillows back to NZ was price prohibitive, Philippa then approached Jomawool to supply their superior wool-knops and 'voila' created The Wright Wool Pillow. Light-heartedly, Philippa then mentioned this new venture on her regular local radio interview and was surprised but delighted with an overwhelming number of orders from her listeners. A new business began!    
Born in the South Island and with her father being a wool buyer, Philippa grew up being absorbed into the wool industry and subsequently has dedicated her life to it. Growing up in the South Island where wool was a prerequisite for fending off the cold, Philippa always understood the value of wool for its versatility, sustainability and ability to outperform every man-made 'equivalent', every time.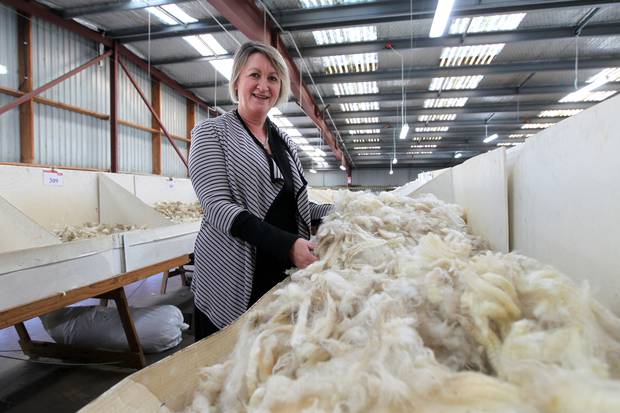 The Wright Wool Company Managing Director, Philippa Wright MNZM.
Her life-time of effort in the wool industry has been recognized by the highest office receiving the New Zealand Order of Merit in 2019 from Her Majesty The Queen.
Throughout her career, Philippa has been, and continues to be, an active member of the following Industry Good Groups/Associations:
New Zealand Campaign For Wool (Trustee)

Global Campaign For Wool (Executive member)

Primary ITO Wool Harvesting Industry Partnership Group

NZ Wool Brokers Association

National Council of New Zealand Wool Interests (Inc)

International Wool Textile Organisation (I.W.T.O.), Sustainable Practices, Grower meeting,Wool Sheep Welfare and Product Wellness working Groups

Advisory Board Primary ITO Primary Industry Capability Alliance
With her plethora of knowledge of every aspect of the industry, Philippa proudly ensures  the finest quality wool New Zealand has to offer enables her to deliver a premium product to her customers.
Returns Policy
Please be aware there are no returns on pillows due to hygiene reasons. However, if the product is faulty (ie the zip is broken), you may return it unused within 30 days of purchase for an exchange. We will also credit the cost of the return postage to your account.
Returns should be to: Wright Wool, 8 Coughlan Road, Waipukurau, 4242.
Re-use of excess wool filling: There are many ways to make sustainable use of any excess wool fill. It may be used as a cushion filler, pet-bed filler, or as a superb fertiliser in the garden. Wool is 100% biodegradable and will add many healthy nutrients to the soil.
Care Instructions
The Wright Wool Pillow is easy to maintain.
You can achieve personal comfort by unzipping the pillow cover and adding/removing the wool fill until your desired comfort level is achieved. Store any extra wool to adjust the fill at a later date.
The pillowcase should be washed as per the instructions on the pillowcase tag.
The wool pearls are easily freshened up by simply laying in the sun, and/or on a low dryer setting for up to 15 minutes. To wash the wool pearls, place inside a delicates wash bag (do not wash the wool loose), and set on a gentle wool wash cycle, using a recommended wool wash detergent. Follow this by drying on medium heat in a clothes dryer or lying in the sunshine to dry naturally.