Wool – it's natural, sustainable and lasts a life time, and now New Zealand has joined a global campaign to reduce consumer reliance on synthetics and put wool back on the map as the fibre of choice.
The Campaign for Wool aims to increase consumer demand for woollen products, thus restoring profitability throughout the industry, especially for growers.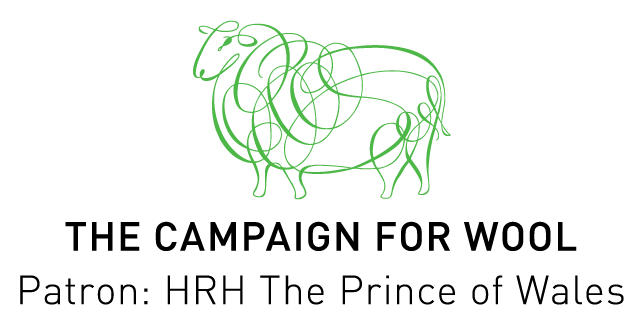 The Campaign for Wool New Zealand Trust, chaired by Wright Wool's Philippa Wright, will be running the New Zealand end of the campaign that has already garnered strong support around the world.
Campaign patron HRH The Prince of Wales has been active in launching it both in the UK and the United States, and others such as the International Wool Textile Organisation, Norway, Uruguay and South Africa are also on board.
"We're really excited at the moment about the industry's involvement in reigniting the world's interest in wool.
"The combination of the recession, droughts, and dairy farming and dairy grazing making inroads into sheep country has made it tough for farmers and the industry.
"We want to restore confidence and renew enthusiasm in growing quality wool, which we are the best in the world at doing."
Shear Brilliance, New Zealand's first Wool Week kicked off on Queen's Birthday weekend in 2011 to showcase the wool industry.
The first Wool Week follows on from another successful promotion run in 2010- highlighting the benefits of wool to international architects, says Philippa.
"Twelve leading architects from around the world were brought to New Zealand and introduced to wool, its properties, uses and benefits.
"They then put together a book illustrating their creation of a wool-based hotel using the fibre in every possible scenario – they could not believe how versatile it was and were very impressed with its safety qualities." The book is titled Wool in Architecture and Interior Design.
Since then the campaign has hosted a Wool Expo, Shear Fashion event, Wool Week and hosted Prince Charles at a 2012 Shear Brilliance event as a part of the Queen's Diamond Jubilee celebration. Currently the NZ campaign includes a strategic focus on wool in education and integration into USA promotions.
The Campaign for Wool is being voluntarily funded by all wool industry players from exporters to scourers, merchants and growers and is a real world first.
"We've never had a global push with countries combining to work together like this," says Philippa.
"The timing is good for such a campaign with the world's focus on sustainability and environmental awareness growing – people are getting more discretionary about what they buy.
"We are all working really hard to try and pull it together so that it's a success – I see this as one of the most positive moves within the wool industry in a very long time."
For more information, visit Campaign for Wool NZ.
• Background on the Campaign for Wool
• Wool Studies and Research